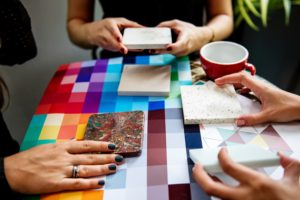 A lot of people find recruitment tedious, time consuming and unexciting.  This is why they procrastinate, leave it to the last minute then go to their recruiter and say "I need this person yesterday". Then everything is a reactive from that point. It's a chore, I get it. But a necessity too when you're building a company unless you're a freelancer or a solo business and you want to stay that way. Other than that, all organisations large or small will have to recruit a team member at some stage.
There is more depth in preparing your hiring ecosystem and putting a key process in place. But once you know the hiring outcome you want, the tools below will help take the time pressure off whoever is doing the hiring in your business.
Candidate Express
This is a simple concept and service that saves you sourcing time.  This service is powered by Recruitloop. All you have to do is go to www.candidateexpress.comand fill out the brief. Within 24 hours you get 10 profiles to calibrate. After this 10 profile, you can choose to buy the full list of 50 profiles with contact details. This will cost you $US250. The quality of the brief will depend on the quality of your brief. If you don't have time to screen and engage, they have an outreach service to do that for you too, for a fee of course.  I've used the sourcing service and I highly recommend it.
Recruitloop
This global community of independent recruiters is a high quality cost effective way to enlist help with your recruitment. Unlike the traditional recruitment model of billing the client a percentage of the successful candidate's salary package as a fee, Loopers charge by the hour and you can unbundle the process and have them do as much or as little as you need. Do better hiring by taking on what's important and outsource the parts of the process that you don't want or need to do.  Rates vary from recruiter to recruiter and some have a per project structure, depending on your scope. If you want to start building a talent pipeline to gear up for growth, speak to a recruiter about talent communities. The hiring fees are reduced significantly in comparison to the traditional model and the quality is the same as a high-end recruiter if not better. The best way to engage is exclusively as you are billed by the hour so it's best to partner with the recruiter rather than take the outdated contingent approach. Go to www.recruitloop.com to post a brief or contact CEO Paul Slezak for larger scale projects or ongoing recruitment support.
Talent Identify
I recently came across this. Over my years in recruitment, my peers and I have our differences regarding psychometric testing. My personal point of view is depending on which test to use, these tests are another tool to validate your selection criteria and to use as a fit assessment and development planning tool.  I particularly like Talent Identify as it focuses on personality traits, values and motivators, stress styles and culture styles. Of all the analysis I've done and used, I think this is the most relevant one for recruitment and selection. The report gives useful insight into how people cope with stress, their working styles and the culture that they will work best in. This is a great tool for jobs whose working conditions require resilience, stress and or leadership roles. Talent Identify has a presence in Singapore and Australia. To find out more, get in touch with Paul Burley (Australia) or Ryan Ng (Singapore) or go to www.talentidentify.com
Referoo
A partner of Recruitloop, Referoo is an automated reference checking service whereby the candidate and referees are included in the process. The result is a faster turnaround without you having to make time to play phone tag with the referee. It's all automated and you get a succinct report of the reference check. Go to www.referoo.com for more information.
Search Engine X-ray
This is not a new search tool. It uses Boolean principles to scour search engines and websites for people via any search browser. This will require you to do your own search, so unless you or your team has time, it's something that is interesting rather than time saving. But if it's something that interests you, www.booleanblackbelt.com and www.recruitmentgeek.com are great resources.
Reflik
Reflik harnesses the power of crowd sourcing. Like Recruitloop, there is a community of independent recruiters and firms at work, but it also connects industry professionals referring friends and connections and you can drive targeted social media campaigns. Sourcing and screening is eliminated from your process, you do the interview, background checks and make decisions. This method offers significant cost savings on fees too.
There you have it: some tools to help make recruitment a better experience for you and your candidates and life easier for you while you go through the hiring process. Recruitment done right is a time intensive process that requires considered decision making by the hiring manager. Sometimes, it's better to engage a professional to do what you don't love, to let you own the important things like making decisions on which candidate is best for your business.