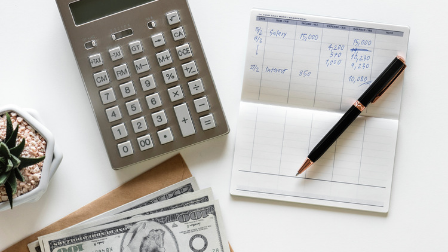 A single mom, running her own SEO agency, Raquella Cura is perhaps the best example of a digital entrepreneur. She initially joined Upwork.com as a freelancer in 2012 and gradually paved her way to entrepreneurial success. Today, Raquella has a fast and growing SEO agency running by the name of Veraseo.com as well as a recent drop shipping business that she co-founded.
While Raquella has an inspiring entrepreneurial journey, what really sets her apart is her financial management strength. She advises against loan sharks or other capricious lending options and prefers to fund her business using her own saved up salary and income. This is one of the best pieces of advice we've heard. Read her story to know more.
Name of Business: Versaseo.com
Founding Date: April 2014
Nature of Business: White Hat SEO Agency
1. Please share the story of your entrepreneurial journey with us. How did you get into SEO (search engine optimization)?
I started as a freelancer in 2012 from oDesk.com now Upwork.com. My first boss, who is an IT professor from Harvard trained me for SEO and hired me to manage his online store. It was in 2014 that I decided to start my own white hat SEO agency and in 2017, I started my own store using my salaries from projects.
2. What are some of the significant challenges you've faced in managing your business?
One of the current challenges I'm facing is in obtaining the necessary amount of funding to hire more people and buy more units so that I can accept more clients and expand my business. With the budget, I'd also like to add more upsell-plugins and click funnels for my store.
3. What is an achievement that you are really proud of?
I am proud to say that over the years I used only my salary and business income to fund my small business. I never had a loan nor approached banks or lending institution. I started small and humble and am gradually expanding. I have not invited investors yet too but I am planning to have at least two this year or maybe a crowdfunding will do.
4. Over the years, what have been your best moments as an entrepreneur?
My best moments as an entrepreneur are when I had a chance to create jobs where I've been able to help and train people to learn new skills and earn a livelihood. If I have more funds and computer units I can hire more and clear up pending projects from clients, bringing more employment opportunities.
5. How do you manage life and business on a day to day basis?
I manage my business by leveraging and duplicating myself through regular staff training, sometimes working up to 10 hours a day. I am a single mother of a 6 year old kid, and I have to attend to his needs too. I am independent with no support for me and my son to lean on and so I have to do it myself. 😊
6. What advice would you give to newbie entrepreneurs who are starting out their journey?
Start small, slowly but surely you will get there. Never get shark loans.
If you'd like to know more about SEO or need advice on how to transition from a freelancer to an entrepreneur, connect with Raquella to know more!
Like this story? Download Woomentum on your mobile phone and take a supportive network of entrepreneurs with you wherever you go.