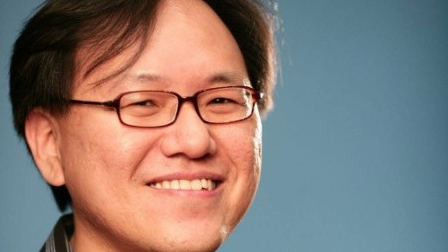 Unhappy with his career, suffering from corporate disillusionment and stressed with the lack of meaning and purpose, Robin went on a journey to Bhutan to find peace.  It was there that his experiences ignited a light in him and brought him to the critical realization that if he had to be happy, he had to transform his life and pursue his destined calling.  
Here's his story – from being stuck in a corporate role to becoming a successful coach transforming lives. 
1. Please share your journey. What prompted you to become a personal development coach? 
I have rich management experience, spanning two decades, working for prestigious organizations. Despite my corporate success, I felt stagnant. I was not progressing and there was this gnawing self-realization that I could do more and be much more than what I was then. It was during my trip to Bhutan four years ago that I came across a quote that would change the course of my life. 
"If you want to know why you are where you are now, look at your past. If you want to know how your future looks like, look at what you are doing now." That is when I started to look at my life in a different way and convinced myself that if I wanted a happier and more fulfilled life, I had to do something now. 
Since then, I devoted myself learning and studying the various coaching techniques and certifications for this profession, research into meditation and mindfulness, as well as studying positive psychology. I launched my own personal development organization and ever since have worked hard to help people realise and actualise their dreams. 
2. What is the most significant challenge you've faced as a personal development coach? 
Facing leaders who are not ready and not guided by any moral compass.These leaders are highly driven by results and key performance indicators but lack self-awareness and suffer from blind spots due to their belief systems or socialization from their environment, situations, and peers.  Having realized this, it just made me want to be a more effective coach so I could help them become self-aware and remove the blind spots. 
3. How does coaching help leaders with a lack of moral compass transform into better people? 
I believe a coach has to be non-judgmental to allow transformation to happen. I try to help give them room to reflect, bounce off their concerns and issues in a safe and non-judgemental environment that allows them to grow and learn.  Some of the managers I coached turned out to be a better manager and leaders for their team.
4. As a personal development coach, how do you help entrepreneurs? 
I help entrepreneurs to navigate through their stress, manage their emotions, create or recreate mindsets that are positive and supportive towards helping them to achieve their goals and dreams. The other work I do is to help them create for themselves a set of routines and/ or habits that will support them in maintaining and renewing their positive mindsets and attitudes so that they can stay consistent. This is a set of life skills that I believe all individuals, not only entrepreneurs should have.
5. What has been your best moments and wins? 
Having to teach meditation techniques and the wisdom behind meditation to a Czech businessman. He was facing loads of issues and bordering depression. I conducted four sessions of private lessons with him over the next 4 days. It was amazing how he transformed from a sad looking person to someone all smiling and positive about his life and issues he is facing at the end of the fourth session. We are still in contact and I am glad that he is working through, achieving his goals and better managing his emotions and stress. 
6. Any life mantra you live by?  
I have two mantras:
1)  "Train your mind and choose your destiny!"
2) "I am a DreamCatcher, I actualize my dreams!"    
Thank you Robin Liu for sharing your journey. So many people can relate to that moment where their struggles brought them to a point where they had to make decisions about themselves. You have been able to not only fulfil your dreams but also help others do the same. Great work there! 
Robin offers professional development sessions. To know more details, visit his website here -> https://www.robinliuasia.com/
---
Now, it's your turn:
What inspired *you* the most about Robin's story? Let us know in the comments! 🤗
---
P.S – We want to get to know you better and the work you are doing — please share your stories below! 💪