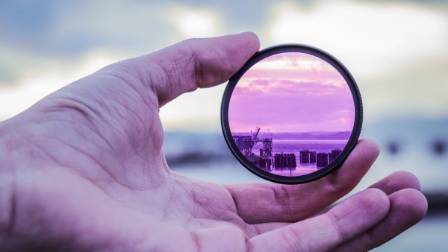 You may have come across several articles lately that talk about how liberal art majors are actually doing a great job in the tech and finance field. We actually have some really great members in our network who are doing great in FinTech and tech with their liberal arts education. One of those members is Eunice Cheng.
When we first came across her profile, her years of experience as a FinTech expert was impressive and vibrant. But when we got to know that she was also a psychology major who chose to use her education to understand consumers and help businesses, we were mighty impressed. In today's dynamic business world, we need to borrow concepts and theories taught in literature, psychology and other liberal art subjects to understand human behaviour, human motivation and human desire if we want to make our businesses more human-centric. Eunice did exactly that! Here's her story, in her words.
1. Please tell us about yourself and the work you do.
I'm the founder of Indiependence, a growth consulting practice that works with early-stage startups to set up and operate their growth engine as well as structure and scale their growth programs.
2. As someone with an excellent career path and a degree in psychology, why did you choose to become an entrepreneur?
My career path has thus far been largely unplanned, and evolved organically through me saying yes to opportunities that emerged through my work and networking. The only factor that has determined my choices is the opportunity to learn about and explore human behaviour — something that attracted me to psychology in university before realising clinical practice was not something I was passionate about. Put into a corporate/commercial context, I started looking at human behaviour through a lens of consumer/user psychology, and learned how to craft effective communications strategies that addresses and aligns business objectives with consumer needs.
The opportunity to venture out on my own came about pretty organically. After leaving a FinTech startup where I managed to grow its user base to 30x in 18 months as its VP of Growth, I realised that there was still so much to learn, and so much to share with like-minded people who are pursuing their own goals by running their own startups. Through my contacts in the FinTech community, word spread of my "free agent" status and I began to work with fintech startups in need of growth advice.
3. Entrepreneurship is definitely not an easy path. What were some of the struggles you faced and how did you manage to overcome them?
Balancing professional learning and quality outcomes for clients is a big one for me. I'm constantly learning how to manage this aspect and if anyone has any ideas I'd be open to hearing them!
Sustaining a regular pipeline of business and project managing vendors and partners have also been challenges. As clients expect you to deliver on certain outcomes by certain deadlines, it is up to me to source for reliable partners I can work with to ensure deliverables are submitted on time and on-brief. It's taken a while and a lot of trial and error but I think I've managed to find regular reliable partners I can work with.
Lastly, like any entrepreneur, I'm not immune to stress, burnout and anxiety. Practicing mindfulness and gratitude have helped me learn not to sweat things I can't control, while at the same optimising the things I do have control over. In other words, I'm a/b testing my own entrepreneurship journey.
4. What are some of the success you are proud of?
Funnily enough I can't recall the successes as well as I can recall the mistakes, which I've taken as valuable lessons and used as ways to be a better growth marketing practitioner and advocate. If I can be proud of one thing, it would be the fact that I am actively trying to "pay it forward" by being a mentor to my peers and juniors entering the marketing communications/ fintech space. I do that in my capacity as chapter leader of Lean In Fintech Asia, a movement inspired by Sheryl Sandberg's book <<Lean In>> to equip, empower and educate women and men in the fields of fintech and financial services with resources and mentorship to further benefit their career ambitions.
5. Where do you see yourself 10 years from now?
Human behavior is something I will never stop getting curious about, and it is something I have had the opportunity and privilege to learn about and bake into my consulting practice. I can't say for sure where I'll be in 10 years, but it will probably have something to do with user psychology or human behavior in some way.
6. What is the one thing that you need help with the most right now?
More partners in the areas of media planning and implementation, as well as content development, as these are downstream activities that would complement my strategic road maps for my clients.
Great story there! If you're an expert in media planning and content development, feel free to reach out to Eunice Cheng and work with her to help more businesses kickstart their growth.
---
Like our story? Download the Woomentum app and be a part of an exciting network on the go!