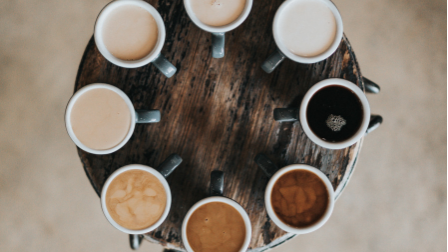 Until a few years ago, Facebook and LinkedIn were the only social media channels built on a 'networking,' model. Although exciting and full of potential in its early years, the networks have become redundant and problematic. Users now have limited control over data, groups generate excessive workload for admins, meaningless conversations, offensive comments and interactions that have little value. That's when private networks entered the scene to give users a better experience. 
What are Private Networks? 
Private networks are designed to provide discreet interaction centered around a specific theme, topic or cause. Similar to community forums, private networks are usually web or app-based and act independently of any social platform. They are designed to provide members with a focal point of conversation without any distractions. 
Is Woomentum a Private Network? 
Yes. Woomentum is a private, app-based network that offers eLearning, networking and crowdfunding as essential features, specifically for entrepreneurs, founders and business leaders.  Being a private network, Woomentum brings high-value conversations, informative content & strong support for entrepreneurs from all walks of life in one single shared space. The network promotes secure, confidential, and regulated communication and collaboration among individuals who are linked by a common identity and interest. 
How Do You Make the Network Work for You? 
Just like any other community, a private network is made up of the people that are actively driving it. Here are a few things you could do to maximize the potential of a private network. 
Create a Complete Profile with Relevant Details 
This cannot be stressed enough. A complete profile helps build your network, grants you opportunities and even helps you with business prospects. Check out some of Woomentum members' best profiles Sheli Bowman Lisa Koh Hai Nguyen. Fill out your complete profile with your company website, social media links, a bio description and a  cool picture.
Share Knowledge, Insight & Information 
The soul of every network lies in the sharing of knowledge and exchange of ideas following a central cause. If you're part of a network like Woomentum, communication with people can bring you plenty of exciting opportunities. 
Provide Support & Guidance
With plenty of information out there, experiences are lost and support is lacking. If you're someone with rich entrepreneurial experiences, provide support. If you're someone beginning your journey, ask for support! 
Make Full Use of Features
Private networks have their own unique features designed to meet the needs of their audience. Woomentum, for example, has Online Learning and Crowdfunding features. If you're a coach, a trainer or someone who specializes in helping entrepreneurs, start using the Online Learning feature to create courses for members. 
Refer Members & Build Your Supporter Base 
The members you refer to a network can become your supporter base as you eventually launch your business or market your ideas. The same supporter base will also be your first customers, your first cheerers and your first critics. 
For the new year, make this network your support network and get the help you need to start and grow your business! 
---
Now, it's *your turn* to share your tips and ideas on private networks. We'd love to hear more from you! Comment below.