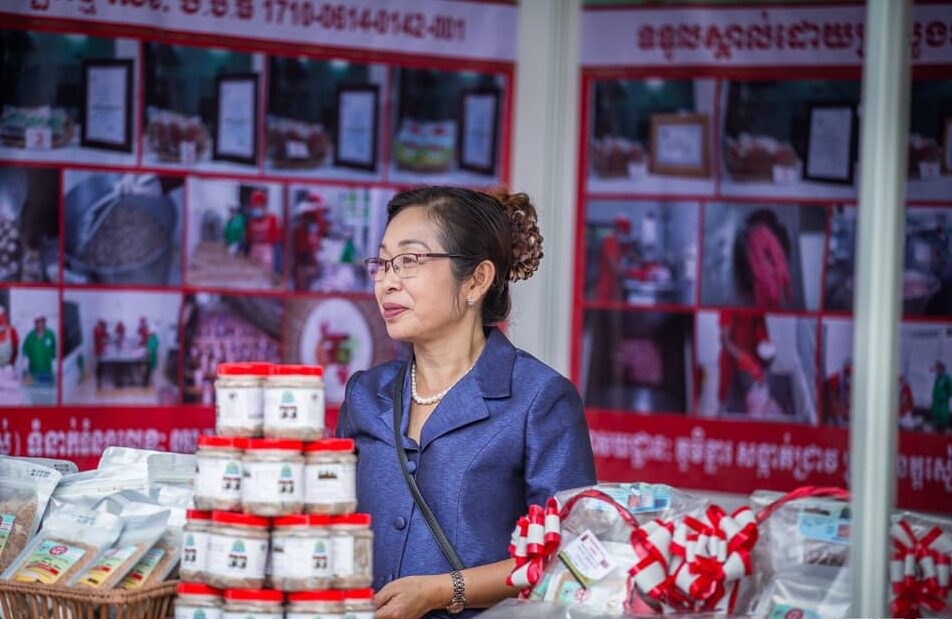 Whether served on a stick as a street-food snack, deliciously drenched in traditional noodle soup or stuffed into a crunchy baguette, meatballs hold a special place in Cambodian cuisine. Carefully guarded family recipes, incorporating traditional flavours like lemongrass and turmeric, make some meatballs stand out from the crowd, and keep their fans coming back for more.
When one of her relatives decided to sell their factory, mother-of-three Sok Khim saw an opportunity to put her mark on the meatball market. Finding the capital to buy the business and land was not easy, but eventually she was able to secure a bank loan and bought the Heng Hout Sok Khim company in 2018.
Khim quickly realised that an investment in technology and machinery to enhance the production line would transform the turnover of her new business. Using the new machines, the capacity of the factory jumped from a daily output of 300kg up to 1500kg, including traditional meatballs and sausages made from beef, pork and dried fish. Now, they deliver their products wholesale to retailers in three different regions of her province, as well as selling through their own Facebook page and website. Through one of their distributors, Heng Hout Sok Khim meatballs are exported to overseas markets, including Korea and Australia.
Khim was careful to choose a loan that she would be able to pay back based on projected income from the factory, but admits that it isn't always straightforward. "Some people are not honest in business, and we have had bad experiences with retailers trying to get out of paying us," Khim explains. "Now we try to take a down-payment for large orders if we can."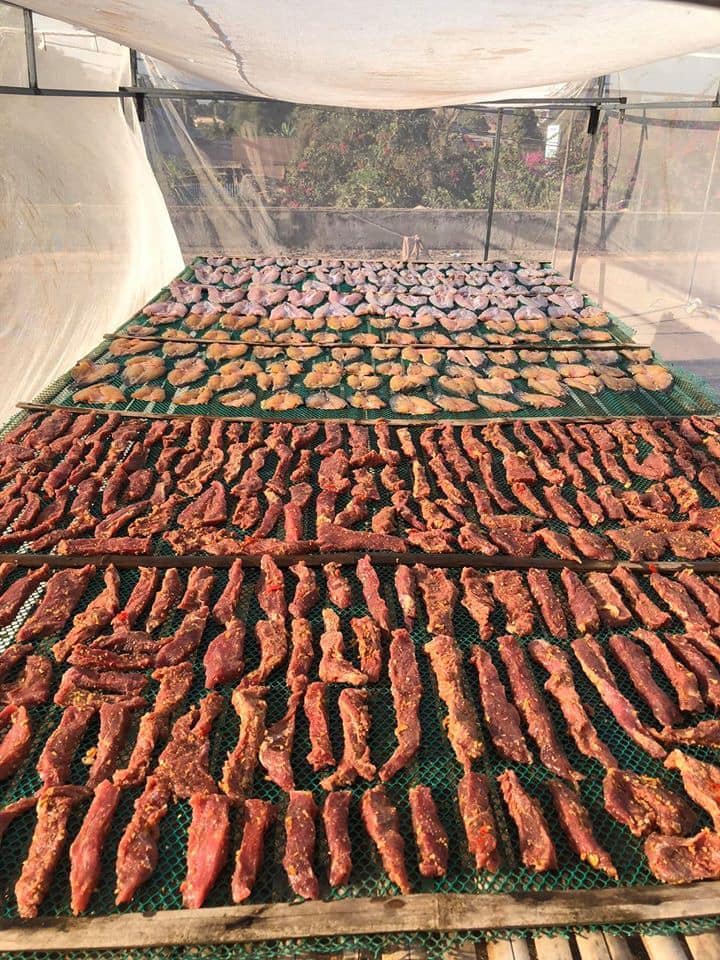 It is not only the production line that Khim has transformed: the Heng Hout Sok Khim products now meet high quality standards, with annual nutritional analysis and sanitation certificates for the factory. Khim herself ensures that customer service is prioritised, often calling customers from her mobile to check their orders have been received satisfactorily. Her next target for investment is branding to bring her product to the international market without going through a middleman. Nevertheless, her heart lies in producing high-quality foods for Cambodian people, and she is delighted when the local market praises her products. She hopes to buy a truck so that her products can reach a wider network of retailers across other provinces in Cambodia.
"Make a habit of checking the quality of your products. Take the time to follow up personally with your potential customers and your regulars. And be ready to take new opportunities that arise!"
Khim wouldn't consider herself tech-savvy: in fact, she never used computers before taking over the business, and doesn't even have an email address. But she recognises the reach of technology in the world of business today, and has made an effort to learn the software she needs. She attended some government-provided training on Facebook marketing, and reaches out to her son when she needs help. She would like to access more online learning, but finds a lack of confidence in her computer skills a barrier.
The Covid pandemic has affected the meatball industry in Khim's area. Schools are a big market for Heng Hout Sok Khim products and their closure, along with the limitations on export during lockdown, has had a big impact on sales. Where before the pandemic they were moving at least 300kg of meatballs a day, demand has dropped to around 40kg a week. With the loan payments still due every month, the team has had to get creative: they are making longer-lasting goods like dried beef, and offer other products like pate and sausage on a made-to-order basis. Recognising  that long-life products are likely to have a market long after the current crisis is over, Khim is researching healthy preservatives that would give their meatball products an extended shelf life without unnecessary chemicals.
When asked about challenges for small business owners today, Khim feels that funding is the biggest barrier. "Low interest loans with longer repayment periods would transform things for small businesses," she says. "But even when you have collateral as a guarantee, that kind of loan just isn't available."
Khim's advice to other women entrepreneurs is to keep it personal. "Make a habit of checking the quality of your products. Take the time to follow up personally with your potential customers and your regulars. And be ready to take new opportunities that arise!"