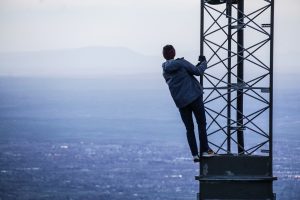 Republished from the Inner Circle with the permission of Alejandro Cremades – Serial entrepreneur & Best-selling author of The Art of Startup Fundraising
Where are the best cities in the world to find funding for your startup?
The startup ecosystem is changing. There is no question that San Francisco is still a special place. Yet, where the money is coming from, who the biggest recipients are and where startups are flourishing the best is evolving.
Check out these ten global cities for thriving as a startup and finding the investors you need to make your vision a reality.
1) New York
NYC is fast becoming recognized as the new capital of tech and VC funding. I've witnessed it on the streets of New York, and through the DealMakers Podcast have interviewed a number of hyper-successful founders and funders who have found their sweet spot in the Big Apple.
As an example Josh Abramson, founder of Vimeo, moved here from San Diego and found the ecosystem far more conducive to scaling a startup.
National Real Estate Investor ranks New York as the number one World's Best Tech City. Inc. ranks NYC number one for the most fast growth companies, and notes it is especially friendly to women entrepreneurs.
If you are building a startup in fashion, financial services, or ad tech New York is by far the city where you will find the top investors as most successful companies in these sectors have their headquarters in the city.
2) San Francisco
No list like this would be complete without a nod to San Francisco. Silicon Valley may still rock for receiving a serious share of VC money. It is a thriving ecosystem with entrepreneurship in the air. Though its strengths are also sometimes its weaknesses. Like affordability.
True startups that have large scale potential need to be able to recruit affordable talent. That's hard when they can't afford anywhere to live.
3) London
London received the eighth most venture capital in the world between 2015 and 2017 according to City Lab and Pitchbook. Its startup and entrepreneurial spirit has taken substantial leaps in the last few years.
Since London is home to large financial institutions it makes it a prominent city for those startups that are operating within the fintech space.
Don't believe that the Brexit mess will hold this city back for long, nor deter the mountains of international capital it attracts.
4) Santiago
Santiago is the headquarters for Startup Chile. One of the world's top startup accelerators. Launched as a government backed, public accelerator program, participants enjoy equity free money, a one year working visa and low living costs. If you're looking for something completely new, or just a great base for expanding in LATAM, this could be the city for you.
5) Los Angeles
In 2018 Peter Thiel, cofounder of Paypal and Palantir, announced he was moving his funds the Thiel Foundation and Thiel Capital to Los Angeles from Silicon Valley, including relocating his staff.
The move was partially blamed on the high living costs in San Fran, and how much startup entrepreneurs were throwing away on rent versus their businesses.
6) Atlanta
Aside from hosting the 2019 Super Bowl LIII, Atlanta has been coming up in many ways on the business front. Atlanta's Hartsfield-Jackson international airport has been the world's busiest by passenger count since 1998. It also boasts the third fastest growth in startups according to Business.org. It's living costs are more than 50% lower than San Francisco.
7) Austin
Dallas, Houston and Austin all continually make top ranking lists for business. Austin is home to the SXSW festival, and draws many for the startup scene and affordability. Where the entrepreneurs are, the ultimately funds follow.
8) Miami
While Miami might not have much street cred in Silicon Valley, the Kauffman Index has ranked it as the second most entrepreneurial city in America. It also boasts the highest startup density in the nation, with 247.6 startups per 100,000 people. It is a notable international banking hub, and the weather is warmer than San Francisco.
9) Beijing
China has become an equal to the US on the fundraising stage. CrunchBase reports 66 massive funding rounds completed in Beijing last year. That makes it second only to San Francisco.
In fact, China now has five cities on the top ten list for supergiant VC rounds which have exceed $100 million. Shanghai, Hangzhou, Shenzhen and Guangzhou are also on the list.
Asia is without a doubt on the rise. From Japan, with headquarters in Tokyo, Softbank's $100 billion Vision Fund certainly has the power to turn the tables in any direction it pleases.
10) Delhi
Both Delhi and Bangalore have ranked better in venture capital than San Diego, Seattle and Chicago according to City Lab. It's also worth noting that Mumbai, India is home to the world's most expensive home, worth an estimated $1 billion.
Affordability and access to talent are also pluses for India based startups. Large private equity funds like Blackstone have also made big plays in the country over the past few years, with billions poured into the nation.
What to Look for in the Right City for Your Startup
There are many factors involved in building a fast growth startup with really big potential.
This includes:
Access to talent
Affordability (rent, office space, employee living costs)
Proximity to important connections and networking opportunities
Being tuned in to initial markets
Access and appeal to investors (angels, VCs and private equity)
Travel costs
When specifically looking for investors, the stage of fundraising can matter too. You may not be at the VC stage yet. Don't sacrifice everything else on this list to be near venture capital firms if you are still several years out from bigger rounds they will participate in.
Though never underestimate the benefits of proximity and being in an environment which is highly entrepreneurial, is catching the eye of investors, and can help you make those big leaps, just by being in the right place, at the right time.
Summary
Silicon Valley remains a stronghold for venture capital and notable startups. Yet, there are many new contenders in the space.
New York seems to have taken the crown as being one of the most attractive. Consider Amazon's recent HQ2 move here.
Then there are more exotic international options flush with capital dedicated to startups, and with flourishing ecosystems such as Lisbon in Portugal which hosts the popular startup conference, Web Summit.
Other cities to keep in mind are Boston, Seattle, Tel Aviv, Chicago, Boulder, Paris, Hong Kong, Osaka, Seoul, Toronto, Abhu Dhabi, and Moskow.