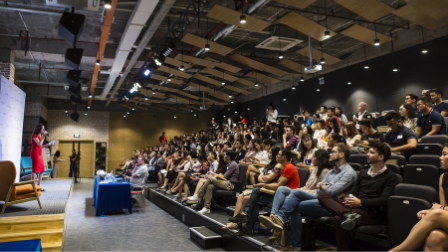 Crowdfunding goes hand-in-hand with entrepreneurship. At Woomentum, we don't just offer entrepreneurs a community, but also a crowdfunding platform where they can pitch their ideas and receive the necessary funds to kick-start their business. Crowdfunding, however, should not be confused with investment funding. It is again a community where interested participants fund your product or service in return for a reward. Woomentum believes that crowdfunding goes beyond the dollar value and thus is a community based on trust, mutual interest, and support for an entrepreneur's dreams and ambitions.
Ready to step into the world of crowdfunding to receive the necessary funds for your business? Here's what you get to know first.
What is Rewards-Based Crowdfunding?
Newbies often confuse crowdfunding with investment funding and move into a crowdfunding platform expecting to receive huge amounts of capital to support their business. In return, they would obviously have to share a commission or a percentage of the profit to investors. Although that's how real-time investment works, crowdfunding differs. In the rewards-based crowdfunding model, individuals contribute small amounts of money ($20, $50 etc.) to their projects of interest in return for receiving a reward. The value of the reward usually reflects the value of the contribution.
Going Beyond Fundraising with Crowdfunding
Crowdfunding is a very practical resource not only in terms of raising funds for a project but also for early market validation which is the process by which business owners/entrepreneurs have the ability to share their ideas/product in an early-market release where they would preview a little taste or a demonstration of the potential that their project has. By doing so the entrepreneurs can get a scope of how well their product or idea will do on the market via the community's feedback. This feedback from the community can provide ideas on how to make improvements to the product/service before an official launch.
Crowdfunding can also provide a good opportunity for entrepreneurs to explore and define what kind of audience their product/service is attracting. By accomplishing this, entrepreneurs are able to gain access to some of their first customers.
Crowdfunding not only provides early market validation as well as attracting the very first batch of customers, but also has the ability to attract and use brand ambassadors. By attracting customers, crowdfunding can also potentially attract high-profile social media users who are able to promote products/services with ease. These social media influencers are usually the type of customers you would want to attract as this can provide your project/idea the means of free, efficient marketing. Certainly these brand ambassadors would need to be rewarded on a casual basis, but issuing them your promoted product/service can further improve and increase your market exposure.
Want to know more about crowdfunding and whether you qualify for it? Keep an eye out for our Crowdfunding course next week!
---
About the Author: A passionate storyteller, Farah Kim believes that words have the power to shape cultures and drive societies towards progressive change. Motivated by her curiosity, she discovers and shares stories that contributes to a better world.
---
Are you ready to opt for crowdfunding to fund your business? Tell us below!
---