'What do I need to do to get started?' is one of the most common questions wannabe entrepreneurs ask and the answer they receive is often focused on the need to have an idea that can translate into a working business model. This is far from the truth though because an idea itself is not enough to get you started. You need five essential things to kickstart your journey and all of them need strategic planning & preparation.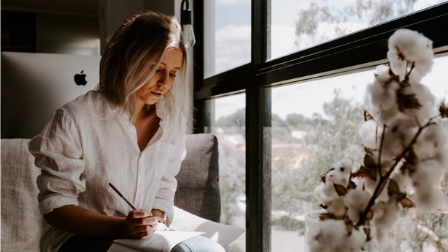 1. Turning the Idea into A Business Model
The process transitioning from an idea into a business model is tedious and one that should be able to answer questions as:
Is this product/service needed in the market?
Who is the target audience?
What is the business model (partnership, paid service, selling etc)
What is the five-year sustainability plan?
Do you have the capital to support your endeavor?
Do you have investors who are willing to help you?
Do you have a dedicated team of supporters or potential hires who are willing to take on various tasks?
The devil lies in the detail which is why it's so important for you to work out all these details early on and document them into a functional plan. It is only during this time that you can identify the weak spots and where you will need help. Documenting processes is one of the biggest favours you can do on yourself and on your business.
2. Create Your Digital Assets
In this digital age, you cannot be an entrepreneur if you don't have a web presence. Once you're past the idea initiation and research phase, start working on the digital package – your company name, the domain name of your website, the hosting platform, the social media accounts, the branding style, all should be up and ready before you approach investors, start a crowdfunding campaign or bring in more people.
You may need to hire experts to manage this part of the business, so do keep a budget handy and calculate expenses. From buying a domain name to hiring a web developer to creating an advertising budget, you need to have the numbers listed. You may also be tempted to DIY, but if you're not familiar with coding and other technical details, you will need an expert. The point is to prioritize and to know where you should actually be spending your time – what can be delegated should be delegated. Ideally, the expenditure for setting up your digital assets should be from a capital amount you saved up and not from an investor's money or from fund-raising.
3. Have a Healthy Capital Your First Year
Most people make the mistake of relying entirely on investors or funds to kickstart their business. If you truly want to be successful and have control over the initial phase of your startup, you need to inject your own money into it. Remember, the moment you bring on board an investor right from the early stage, you will be subjected to the whims of the investor and may have no room to try and test things out. It is always a great approach to have enough capital for your first year to launch things, test them and see what works for you.
Once you're confident of your product or service and feel that it is the right time to bring on board investors or fundraisers then you can go out there and show them what you have. The chances of you winning an investor are HIGHER when you have everything ready and functional as compared to when you have nothing but only an idea and a fancy business plan.
For inspiration, this story of Woomentum's member Raquella Cura who started her own agency using her own capital!
4. Find the People Who are Willing to Be Part of Your Journey
When you first start out, you might have to be a one-man army unless you have a co-founder or a partner who is as invested in the idea as you are. If you want to bring in people, you first need to have clear requirements and the budget that you want to hire them for. Experts recommend that you first approach friends, family members or people in a community who are willing to lend you the extended support either on a part-time basis or as employees under agreeable conditions.
Hiring the right people is a huge struggle for many entrepreneurs and it is only with a combination of excellent research, people evaluation and networking skills that you can find the right fit for your business.
Check out some amazing advice our experts give for hiring the right people.
5. Establishing a Growth Framework
Entrepreneurs are usually so caught up in the process of launching and making their business successful that they forget to establish a growth framework. Where do you want your business to go five years from now? What significant challenges are you facing? How are you ensuring sustainability? How do you plan to increase revenue? How are yours and your team's deliverables aligned with your growth plan. All these burning questions should be addressed clearly and it should be done with the help of an expert consultant.
Eunice Cheng is one of Woomentum's expert members who helps new entrepreneurs establish a growth framework early on so that there is a clear roadmap and direction to follow.
Being an entrepreneur is a tough call but you don't have to do it alone. If you're starting out and need help, we are there for you. Join our community of entrepreneurs from around the globe and get the support you need.
Download the app and enjoy the support of a global community on the go -> http://bit.ly/2ATCtcw