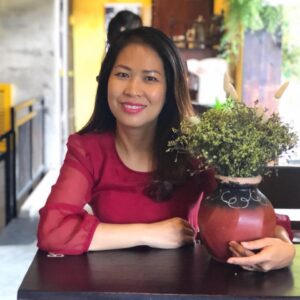 Before foraying into Chau Thong Trading and Service Co., Ltd as an independent entrepreneur in 2013, Nguyen Thi My Lien had a long and diverse career path that enabled her to accumulate working experience in several fields. Upon graduation from the Ho Chi Minh City University of Technology, she was employed as a chemical engineer in a private company that produced dishwashing liquid. She also worked as an employee for the Vietnamese government, as well as earned an extensive 15-year work experience in the oil and gas industry. Nguyen's company, Chau Thong, manufactures, distributes, and sells agarwood as the main business. As a second operation, the company also produces and trades essential oil-related products. 
Contrary to most startup owners who typically struggle with capital, the question of financial support was not an issue for Nguyen, as she received generous support from her family running their business in the oil and gas industry for 15 years. Other than that, Nguyen found that grants and loans offered through or in conjunction with governmental programs did not provide a sufficient number of outreach programs that would effectively help novice entrepreneurs to stay informed about all the available opportunities. Rather, in Nguyen's opinion, such funding was more accessible to entrepreneurs who already had existing relationships with the institutions in charge of funds management. Based on these considerations, Nguyen decided not to apply to the government for funds. She also admits knowing only a few people who have done so. 
Prior to the COVID-19 pandemic, Chau Thong had 50 employees; however, the number of staff employed by the company has recently dropped to 30. As a small business owner, Nguyen frequently feels overwhelmed by the need to execute numerous different tasks, all in parallel and all on her own, as she is solely in charge of all departments at Chau Thong. Another challenge that Nguyen encountered as CEO is the shortage of relevantly qualified middle-level staff. While, in general, potential employees are rather easy to locate in the job market, Chau Thong—like many other SMEs—has struggled with finding appropriate mid-level staff due to their demand for high salaries. To address this issue, Nguyen resorts to upskilling the pre-existing staff through various training programs. 
With regards to digital transformation, Nguyen is convinced that the most important challenge for businesses' going digital revolves around acquiring relevant knowledge. In her own company, Nguyen still feels that there are many shortcomings regarding the acquisition of digital skills. Since Nguyen herself does not have prior experience in accounting, she is now trying to bridge this gap in her knowledge by trying to gain expertise in the area of finance, which she thinks is essential for the long-term growth strategy of her company. Another domain that Nguyen is eager to learn more about is the application of online digital tools. In this respect, although Nguyen has been studying online digital tools for the past 1.5 years, she still finds it difficult to keep up, since the trends in this area develop at an unprecedented rate.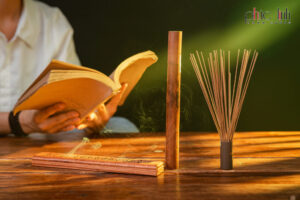 After the outbreak of the COVID-19 pandemic, digitalization has gained even more importance as an essential strategy to run a business—and this applies to anywhere in the world. Furthermore, Nguyen has also considered outsourcing certain tasks in her company but eventually found this solution to be rather costly. In the end, she decided to join a group that offers a 5-6 month course on media advertising on various e-commerce platforms, such as Facebook and YouTube. Although the cost of the course totaled 40 million Vietnamese dong, Nguyen has never regretted it—armed with the newly acquired knowledge, Nguyen has achieved a five-fold increase in Chau Thong's revenues. Along with taking the course on media advertising, Nguyen has also attended a Business Management and Corporate Governance course offered by the Vietnam Competition and Consumer Association (VCCA). Interestingly, Nguyen says she prefers to reserve her limited time for training offered by private companies, which she finds to better match her needs. In summary, continuous learning, studying, and training have been at the core of Chau Thong's growth. 
A downside of entrepreneurial success is that it may come at the price of compromising work-life balance. Similar to most of her peer female entrepreneurs, Nguyen frequently finds herself juggling multiple responsibilities regarding work and family. However, like many other young and ambitious female CEOs, Nguyen focuses on the positive side of running a business. Along with seeing her family as a valuable source of support, Nguyen also firmly believes that challenges boost one's motivation to hone the existing skills. Similarly, against all difficulties of her entrepreneurial career,  Nguyen appreciates that her work teaches her children to become more independent. The success of Nguyen's Chau Thong clearly demonstrates that no barrier is big enough to stop female entrepreneurs from pursuing their passion.