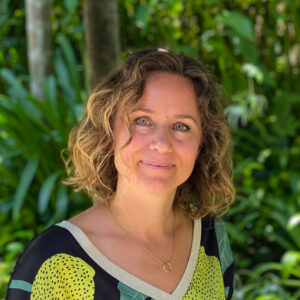 When Kathryn Woof started her company, 33 Talent, nine years ago, it was a very different company from what it is today. Starting as a recruitment agency, 33 Talent now offers bespoke integrated customized solutions for talent recruitment, HR projects, and coaching. Due to the nature of her business, Kathryn did not need much capital to start. From then onwards, her company continued to slowly but steadily grow through product sales. 
Keeping an eye out for any funding she might be able to access through government websites and press releases, Kathryn received microloan grants through DBS Bank, backed by the Standards, Productivity and Innovation Board (SPRING). To become eligible for this funding, 33 Talent had to qualify as an at least 30% locally-owned small and medium-enterprise (SME). During the COVID-19 pandemic, Kathryn also secured the SME Relief Loan, with low-interest rates from the government, which allowed 33 Talent to invest in larger-scale projects—which, in the end, turned out to be profitable. A Productivity and Innovation Credit (PIC) scheme, which ran in the earlier days of the company, allowed 33 Talent to obtain 40% cashback on all technology the company purchased for work. Since funding search is an extremely time- and effort-consuming process, Kathryn assigned an operations manager who would locate relevant grants and fill out all necessary forms. 
During 33 Talent's digitalization journey, the company's most indispensable tool has been Google Suite (G-Suite), which was chosen for its compliance with General Data Protection Regulations (GDPR) and withstood security infringement tests administered by their client's cyber security teams. Having tried two other platforms before, Kathryn found that G-Suite worked the best for her company in terms of functionality, price, and data privacy. G-Suite allowed the 33 Talent team to seamlessly work in real-time with the company's clients and collaborators. Owing to 33 Talent's involvement in government projects, it was particularly instrumental that, with G-Suite, the data were kept secure. 
Since 33 Talent offers both coaching and recruitment services, the company needed a variety of digital tools. Accordingly, to the existing tools from Google, Kathryn also added SaaS tools from other suppliers, as well as implemented Zapier, an automation application that helped the team to integrate all their applications to improve the workflow. At first, since most employees—and Kathryn herself—are not from a tech background, it was challenging to navigate the plethora of digital solutions. However, Kathryn approached this issue by involving process-driven thinkers within her team to investigate and test out different software and digital solutions. Another opportunity for diversity that Kathryn recognized was to make sure there was a good mix of both genders in the 33 Talent office. This helped with the adoption of technology, as different types of people (whether that be gender, age, nationality, or any other kind of diversity) can have different strengths and different ways of helping others who are struggling.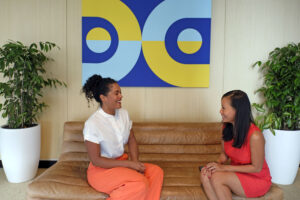 The COVID-19 pandemic did not require considerable changes in 33 Talent's internal workflow, since a lot of remote working, as well as the use of Slack and Zoom, was already in place. Despite a drop in sales and the team becoming vulnerable to feeling disconnected during the COVID-19 crisis, a silver lining for the company was the government relief. After months of reduced wages and a four-day workweek, the company was chosen as the partner that would deliver HR and coaching solutions on some of the government-administered reskilling programs. 
During the COVID-19 crisis, 33 Talent took the initiative to turn its regular coaching products into a digital format by packaging them into budget-friendly lunchtime sessions. Since the products were marketed through YouTube and electronic direct mailing systems (EDM), such as ActiveCampaign, the 33 Talent team adjusted their strategy based on user responses, including clicks and open rates. Further adaptations included making 33 Talent products more shoppable through e-commerce. Each package would include eight modules that customers could also purchase one by one through Eventbrite. Every Wednesday night, customers could join a 33 Talent session via Zoom or, alternatively, go on Udemy afterward to watch recordings. On the other hand, the 33 Talent team also created bespoke consultancy sessions for businesses to join during lunchtime on weekdays. The COVID-19 survival pack that 33 Talent created for clients included freebies such as employee engagement surveys, one-hour coaching sessions, and market maps. This gave people the chance to sample 33 Talent products and strengthened 33 Talent's brand identity. 
All in all, although there is no single perfect formula for businesses to live through the COVID-19 pandemic, Kathryn and her team at 33 Talent demonstrated a holistic approach that dealt with all issues in a qualitative manner. Amidst the panic, Kathryn attempted to help her business and employees to get through hardships while also keeping her team occupied with a purpose. This empathy eventually paid off as a business strategy, since 33 Talent gained new clients who would not have joined otherwise. After 33 Talent's most successful year ever, Kathryn now knows how to survive the COVID-19 crisis—and how to come out on top of it.