A country of more than 150 million and at least 350 diverse ethnicities, Nigeria is Africa's most populous nation with Abuja being its most happening and modern city. Like every other major metropolis of the world, Abuja thrives with bustling activity, tourism and cultural activities. Modern skyscrapers, purpose-built infrastructure and a modernistic living approach attempts to define Abuja as a successful, developed city but like every other modern city – Abuja has its fair share of a poverty-stricken populace that has largely been ignored by the city's powerful and rich.
To narrow the disparity of resource allocation between rich and poor with the help of the city's rich, Stacy Ewah initiated a social enterprise by the name of 'Charity Bank,' a nonprofit organisation whose primary mandate is to promote the reuse as well as reduction of waste. This is her story.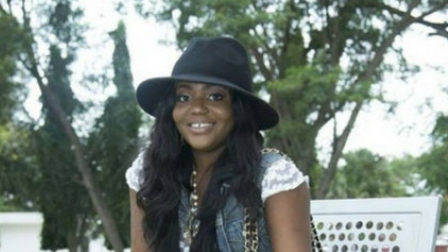 Name: Stacy Ewah
Business: Charity Bank
Please tell us about yourself and your entrepreneurship journey.
I am a Nigerian, currently residing in the nation's capital – Abuja. I am a social innovation enthusiast and advocate for global goals. I have a background in computer science and information technology and have worked with technology hubs for the past 4 years. It was while working with various tech hubs that I met my co-founder, and initiated a non-conventional social entrepreneurship project where people with low or no income were provided with items they need regularly.
What prompted you to start Charity Bank?
In Nigeria, there is a huge gap between the rich and the poor. This is very evident in the way these two groups of people live. Therefore, in a land of so many lacks, there is still a lot of wastage. We wanted to reduce that.

This desire prompted us to start Charity Bank, a nonprofit organisation whose primary mandate is to promote reuse and reduce waste while also being a go-to place for local NGOs to get access to items for their wards.

The organisation started in December last year and we had our pilot event, the Charity Exchange Fair, in February this year. The event, which is held every 2 months, has happened twice already with the third one held last Saturday, 23rd of June 2018.

We have been able to reach over 100 people so far and we hope to do more.
What is currently one of your most significant challenges?
One of our major challenge is the storage of items we receive before dispatch, as we are fairly new and we have no space or storage unit yet. We also have the challenge of publicizing our events, so far, our best means is through word of mouth and that isn't as effective as we would have liked.

Finally, there is the issue of funding; we have goals we would like to achieve which will make donating and receiving items easy for all stakeholders and also funding to host our exchange fairs.
What kind of help would you like from Woomentum?
For now, we would like to have some help in knowing about accounting and how to manage as well as sustain a nonprofit organization.
Any achievements that you are particularly proud of?
Well, we are just glad we were able to start the organisation against all odds. And that so far, we have been able to help at least 10 local charity organisations get items for their wards.
Key takeaways from Stacy's experience
1. Determination is the starting point of any entrepreneurship journey. There will be challenges and hindrances along the way, but if you are determined to overcome them and believe in your cause, you will be able to make the needed dent in the universe!
2. Word-of-mouth marketing, is no longer as effective as it was in the past. A better strategy would be digital marketing or social media marketing. In fact, amplifying advertising on social media can greatly help a not-for-profit organization to achieve their goals of public awareness.
3. A network, a community or even a co-working space can connect you with the right people who will be instrumental in helping you on your journey. Like Stacy, you may meet a co-founder who would be equally passionate about your dream and visions.
Stacy's pursuit though noble is filled with the challenges expected of a not-for-profit organization. The good thing is, Stacy is not alone. Our community is a hub for entrepreneurs who are supportive and understand the plight of managing a new business.
---
About the Author: A passionate storyteller, Farah Kim believes that words have the power to shape cultures and drive societies towards progressive change. Motivated by her curiosity, she discovers and shares stories that contributes to a better world.
---
If you relate to Stacy's story or have an excellent idea to help her achieve her goals, send her a private chat or comment the story.
You could also Invite Members to the network and mobilize an effort to help Stacy with her business.
Like this story? Download Woomentum on your mobile phone and take a supportive network of entrepreneurs with you wherever you go!