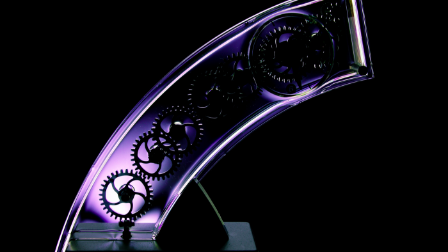 The ultimate goal of any business is to reduce operational costs, minimize manual labor and make smart utilization of time and effort to achieve business goals. The defining mode for 21st century's work dynamics is not, 'hard work,' but, 'smart work.' Automation helps us achieve this goal through software and tools designed to reduce manual effort and time spent on doing repetitive tasks.
Organizations today use a multitude of automation tools to handle complex tasks as project management to simple tasks as communication. These tools not only reduces effort but also increases productivity and helps develop a process that people can easily follow through to achieve organizational goals. Which of these are some of the best tools? Our members have a few great suggestions to give!
Slack for Teams Collaboration
Until a few years ago, Slack was thought to be a millennial thing for communication. Professionals were Skype fans and nothing could have moved them into using Slack. Over the past two years though, Slack has completely redefined itself – no longer is it just a channel for communication. It offers integration with different platforms/apps. It offers the creation of channels (one of its defining features) to keep track of topic-specific discussions. It offers seamless sharing of multimedia files and most importantly excellent calling and conferencing options. Everything is on one platform and that's why it's one collaboration software that all of our members agree on.
Multiple Tools for CRM
Salesforce was (and is) one of the world's top-notch customer relationship management platforms, however, it no longer is the only best platform. We received multiple recommendations for CRM tools. Here's a quick one-liner about them.
Salesforce: One of the world's best CRM tools but is expensive, complex and may not be in the budget for bootstrap entrepreneurs.
Hubspot: Perfect platform for digital marketers and entrepreneurs. Hubspot offers more than just a CRM platform as it includes analytics, marketing reports and many other features for businesses involved in the digital sphere.
Pipedrive: A web-based sales management tool specifically for small teams to manage lengthy sales processes.
Infusionsoft: Primarily for email-marketing and lead-generation, Infusionsoft is also an amazing platform for small businesses that wants to have its central operations managed by one platform – from sales funnel to CRM, landing pages and marketing funnels it does it all. In fact, one of our members Sheli Bowman is holding a workshop this Tuesday (20th Nov) to teach entrepreneurs about this platform and how it can help them achieve their goals.
Quickbooks for Accounting
Still managing your finances on Excel? Try Quickbooks! Not only is it an effective tool for managing finances, it also helps manage invoices, track cash flows, and pays bills online. More importantly, it also manages payrolls, inventory and a ton of other items that you would otherwise have to use different platforms to achieve. Recommended by experts!
Buffer & HootSuite for Social Media
Social media management can become a huge bottleneck for most organizations and their marketing teams if it is not automated. Buffer and HootSuite are the most popular social media management tools. Buffer is a great choice if you're looking for a more friendly interface, affordable plans and excellent mobile support. HootSuite on the other hand is for a larger team with more complex needs including metric monitoring, reporting, analysis and integration with multiple platforms.
Automation can help your team reduce time and effort spent on repetitive tasks and use that time to focus on more creative projects.
---
P.S – Thanks to our members Kevin Schultz Sheli Bowman Michelle Katics Christine John for their contribution and suggestions.
---
Have any success to story to share with us about automation in your organization? Let us know in the comments below!