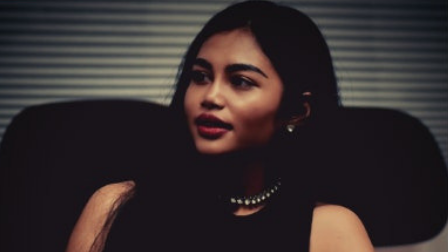 Agita is an amazing inspiration to the thousands of young women in the ASEAN region who struggle against all odds to explore the world and become a recognised voice on global forums. She is the hope that countries have for their youth. She is the hustler, the achiever and the go-getter who is not afraid to challenge limitations and overcome them. Her TedEx talk in India showed a young woman not afraid to step out of her comfort zone and make the impossible possible.
Her dedication to helping people in the ASEAN region has made her part of a number of social enterprises where she is called to talk, train and share her opinions on making a better world. For this purpose, Agita is also the Chapter Leader for Woomentum Indonesia and we're eager to see her do amazing things there!
Here's Agita's story in her words.
1. Please tell us about yourself and the work you do.
I am an ASEAN enthusiast and law graduate. I was an Asia-Europe scholar at the Asia Europe Institute, University of Malaya, where I focused on open data policy, open government partnership, cyberspace and Southeast Asia. Apart from joining Woomentum, I am also active in the International Women Committee at the IOSI-International Organization for Security and Intelligence, and an Indonesian Youth Ambassador for the UN-IGF.

I have been traveling to almost 30 countries worldwide, staying from place to place and hotel to hotel. For many people starting their own boutique hotel or bed and breakfast is like a dream. Most are drawn by the charm of hospitality and see it as a chance to start a new beginning. Inspired by this, I launched The Heritage Resort and Restaurant (theheritageresort.com). The place is a combination of a modern stay and a relaxing experience in the midst of the Bukit Lawang, North Sumatra where you can experience comfort while trekking and hiking. But opening a hotel, just like any new business, is more difficult than it might seem at first sight. However, my experience and passion led me to make this happen.
2. You're part of several ASEAN youth programs and social initiatives. What made you take a deep interest in this line of work?
60 % of ASEAN people are below the age of 35, making the youth not only the future, but the present of ASEAN. This "potential" remains to be a challenge. As young people, we are only beginning to realise the bigger roles we play in the family, community and as citizens of our countries, and now our region.
ASEAN is a political movement, an economic bloc, a socio-cultural community.Yet I also call ASEAN a new form of diplomacy, an ideology in itself. Furthermore, ASEAN is about job creation for the migrant worker, trade for the entrepreneur, tourism for the traveler. ASEAN can also be peace for the militants in South Thailand and Philippines. ASEAN is heritage for our lumads, orang asli in Malaysia, the many undocumented hill tribes in Thailand. ASEAN is sustainable development for this forum. ASEAN means different things to different people, but we all converge to the one same space we call ASEAN.
3. What are some of the struggles you've faced in your line of work? How did you overcome them?
Overcoming the deep-rooted prejudices and stereotypes that all individuals have and encouraging individuals from different backgrounds, religions, races, genders, etc. to work together.
Stereotyping and prejudice are strong feelings that may be difficult to change because they are deeply rooted within an individual. I have tried to overcome this by building stronger relationships with every person I've met. I create cross-functional teams so that individuals from different backgrounds can work together. I believe this a great win-win solution for such issues.
4. Where do you see yourself five years from now?
Simply put, a stable career and a family 🙂
5. What kind of help are you looking forward to from a network like Woomentum?
I am a newbie in the business sector. Being part of the Woomentum family, I am hoping to be able to learn more, getting the right inputs and opinions from the right community and expanding my business network at the same time.
6. Words of wisdom that you live by?
"Success doesn't consist in never making mistakes, but in never making the same one on a second time." – G. B. Shaw.
What You Can do to Help?

Not only has Agita Pasaribu helped raised awareness about her country, but is also helping her village run a hospitality business. Her endeavor will help alleviate poverty in Bukit Lawang by providing access to education and create a sustainable economy for the people of her village. To know more about her work, visit her post here where she has called for support!

Thank you so much, Agita Pasaribu for sharing your story with us! We highly recommend you reach and help Agita's cause!
Now, it's your turn:
What inspired *you* most about Agita's story, and what's your big takeaway from the work she does?
---
We want to get to know you better and the work you are doing — please share your stories below! 💪