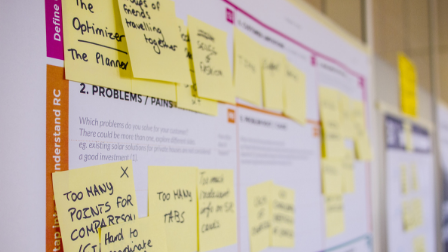 Entrepreneurship is not an easy path but if you have the right guidance and support, the path becomes manageable. For newbie entrepreneurs, the starting point is to learn from the experienced. Those who have traveled the path of entrepreneurship can provide better support to those who are about to start their journey and this is why advice from experienced entrepreneurs matter so much. We asked our experienced members for the best business advice they received and here are some amazing answers!
1. Keep the Emotional Highs & Lows Narrow, Mouna Aouri
Mouna shares a great business advice given by her mentor as she started out with her journey. As entrepreneurs, keeping our emotions in check is important! Thoughts?
2. Commitment is the Key, Mei Lin Fung
Mei Lin Fung shares an inspirational passage from William Hutchinson Murray's book, 'The Scottish Himalayan Expedition.'
"Until one is committed, there is hesitancy, the chance to draw back. Concerning all acts of initiative (and creation), there is one elementary truth, the ignorance of which kills countless ideas and splendid plans: that the moment one definitely commits oneself, then Providence moves too. All sorts of things occur to help one that would never otherwise have occurred. A whole stream of events issues from the decision, raising in one's favor all manner of unforeseen incidents and meetings and material assistance, which no man could have dreamed would have come his way. Whatever you can do, or dream you can do, begin it. Boldness has genius, power, and magic in it. Begin it now."
3. Show up every day, Steve Dana
Goes without saying. The key to success is to show up every day and tackle challenges by the horns.
4. Outsource aspects of the business that stress you out, Antoinette Biehlmeier and Sandra Shih
Both Antoinette and Sandra recommend outsourcing tasks, whether you love doing them or not. What has been your experience with outsourcing?
5. Do your market research and find the right people, Maria Freydell
Often entrepreneurs are so lost in the product and the process that they forget people. Maria's advice is a much-needed reality check!
Have something to add to the conversation? We would love to hear more! Join the conversation!
---