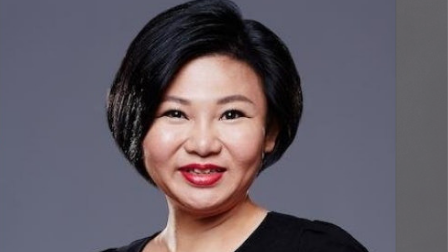 Deborah Tan is one of those rare people who know what they want from life and have the determination to get there. She is not afraid of the challenges that life throws at her and she is determined to overcome all obstacles to achieve her goals. Deborah started her professional journey as a lifestyle writer for women's magazines and went on to become the editor-in-chief of Cosmopolitan. She also stepped up to the challenge of entrepreneurship and established a content agency.
What does she think about entrepreneurship? Where does she see herself a few years from now?
Here's an insightful interview answering the questions above, reflecting her wisdom and experience as an entrepreneur and a professional who has seen it all. Happy reading!
1. Please share with the network your professional journey as a content expert and how you became interested in mobile-learning.
My talent in writing came to me late. It was only in university that I discovered I was a pretty good writer. I decided that a career in women's magazines was what suited me best because I wanted to write specifically for women; I felt I could be the strong, opinionated voice for my gender.
Although a lot of people see women's magazines as just shopping catalogues filled with air-brushed images of models and celebrities, I wanted to use the platform to inform my fellow sisters that, "Hey! It's okay to embrace beauty and fashion! Just don't forget to empower yourself and find your voice!"
After a decade in publishing, I left my job as editor-in-chief at Cosmopolitan to start a content agency with 3 friends.
In 2016, both my mum and my grandmother were diagnosed with cancer at the same time. That was the moment I decided I had to rethink what my future was going to be like. I didn't want to be stuck writing lifestyle stuff for the rest of my life so, I set my mind to finding a role in tech.
Fortunately, SmartUp was looking for an Asia Head of Content and they wanted someone who was comfortable writing about tech, finance, and entrepreneurship stuff.
2. How was your experience running your own agency?
I started a content agency – Material World – with 3 ex-colleagues from Cosmopolitan. Thanks to our years in magazines, we had a sizeable network of contacts from the beauty and lifestyle sectors. A lot of our projects, naturally, came from brands like Kiehl's, Fancl, L'Oreal, and TANGS. The experience was great because our goal was to show brands what good content marketing is like. We finally decided to end the agency after 4 years because it was a professional services company and it was hard to scale. We were selling our time and there was just so many hours we each could put in. Pretty soon, it became obvious there was a limit to how much we could earn.
3. You say that you wanted to do something in tech. Have you achieved that with SmartUp? What are your future ambitions?
With SmartUp, I think I became slightly more tech-savvy and more aware of the happenings in the tech world. But I would say it's just a starting point. My ultimate goal is to land a job in one of the big disruptive tech companies like Facebook, Netflix, Google or Transferwise.
4. You loved writing lifestyle pieces for women. Why did you choose to transition to tech?
I got to the point where writing about lifestyle and beauty was no longer a challenge. It was something I had been doing for close to 15 years and it was something I could do with my eyes closed. I chose to transition to tech because I had to try something different, something that concerns everyone's future. The decision also came about at a time when I learned that my grandmother and my mother were diagnosed with cancer. I had to think about my future and I saw it in a career in tech.
5. What are your thoughts on entrepreneurship?
A lot of people know the usual stuff that goes with Entrepreneurship – passion, support from loved ones, developing a scaleable product, being customer-focused, etc. After 4 years of running my own business and a bit more dealing with clients at SmartUp, I have come to see that entrepreneurship very often resembles a game of Chicken.
Your customers will often try to squeeze more out of you, make ridiculous demands on your time, etc. You just need to know when to walk away from the deal. First, the time and effort spent on meeting unreasonable conditions will eat into time you can spend chasing better-paying businesses. Second, you need to send the message that you are an EQUAL, not a slave.
A good entrepreneur should always have a sense of self-respect and self-worth. You decide on what your time and value are worth.
6. What kind of knowledge do you think modern-day entrepreneurs need to have in order to manage their business?
I don't think the key lies in acquiring education or knowledge. You should always be learning, always be improving, always be observing what others are doing and how to do it better. The CHARACTER TRAITS you should try to develop are: an innate curiosity about all new things and the willingness to learn.
Generalists are not usually held in high regard and many may even balk at the suggestion that they may be one. But I think generalists with a competitive streak are really survivalists. They will do whatever it takes to make it.
7. What kind of support or contribution do you expect from a network like Woomentum?

I like something more casual, like an "Ask Me Anything" featuring investors and recruiters from a hot startup. So every month, members are allowed to ask, for example, the Head of Talent Acquisition from Netflix, whatever questions they have about joining the company. Or, ask a partner from a VC questions about funding.
Job-fairs are too broad and you get lost in the crowd but if Woomentum members can get their CVs in front of a recruiter through the platform, it'd be a great value-add.
8. Any advice you'd like to give the entrepreneurs in our network?
I've always believed that "entrepreneur" isn't a job title; it's a mindset. Anyone who sees a problem and is driven to come up with a solution is an entrepreneur. This is why DBS says they are an organization of 22,000 entrepreneurs! The start-up mindset applies to business-owners and employees. Don't be afraid to get your hands dirty, and don't be afraid to hustle (whether for that deal, or for that promotion!).
Fix it. Close it. Win it!
---
Are you a startup, entrepreneur or a business looking for help in content marketing? Connect with Deborah for expert guidance!
---
Like this story? Download Woomentum on your mobile phone and take a supportive network of entrepreneurs with you wherever you go