Rocky Beginnings
It has been eight years since Pauline Cho took over her family business. Founded 20 years ago, Seo Joong Korea International manufactures and sells a variety of construction materials. With a revenue of 16 million USD, the company is snugly nestled between a small- and medium-sized enterprise.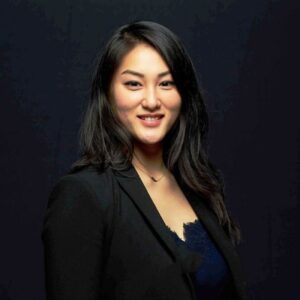 While Pauline grew up observing the admirable work ethic of her father who would punch in the hours until 2 am, as the new CEO, she quickly realized that this approach did not work for her. By leveraging her familiarity with basic digital tools, Pauline quickly implemented them in her company to boost efficiency and accuracy. For instance, she adopted Enterprise Report Planning (ERP) systems and affordable inventory management software, which came up at only 45,000 KRW (ca. 40 USD) a month. Simple collaboration tools and cloud drive systems for their daily operations quickly followed. Despite her older employees' initial reluctance to use these innovations, with patience and care, Pauline succeeded in helping them change their minds. Similarly, after the outbreak of the COVID-19 pandemic, Pauline has successfully coped with her older clients and suppliers' unwillingness to use Zoom for meetings. For Pauline, adoption of digital technologies not only meant creating more freedom (and zero carbon footprint), but also allowed her to efficiently and effectively use her time. 
Stronger Together
While Pauline's family has always been her major source of support and entrepreneurial advice, she heavily relied on networking events, especially before the COVID-19 pandemic. She would frequently travel to meet-ups and trade shows, making friends and establishing connections at these events, such as those organized by the Korean American Chamber of Commerce. To date, this strategy has amounted to several successful collaborative projects. One hack Pauline shares with others is that, whenever she goes to these events, she can meet attorneys, accountants, and other professionals from all backgrounds who would provide her with free advice. For Pauline, networking is one of the most important things to running her business; she is convinced that networking can help to acquire growth capital, knowledge, and strategies necessary to become a successful entrepreneur. Pauline is also certain that networking keeps one motivated and passionate in one's business.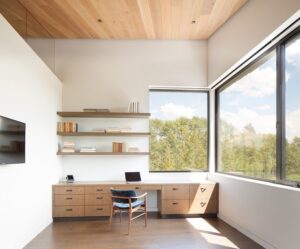 One Door Closes—Two Doors Open
During the COVID-19 pandemic, the company was able to propel due to new opportunities that came about in the South Korean housing market. Despite delayed shipments, Seo Joong Korea International was able to push through. Currently, Pauline is trying to finish her degree online majoring in Finance and with a minor in Economics. Fortunately, Pauline finds that continuing her education now is more helpful than it would have been when she was younger. Running a business parallel to her studies has proven to be an advantage rather than a hindrance. With her eight-year experience as a leading entrepreneur, Pauline now knows what she needs to learn—and is fully aware of how exactly this knowledge can be applied in her company. Pauline admits that had she received her degree years ago, she would have been unable to use the lessons in a tactile way.  However unorthodox her career path may seem, Pauline returns to her studies at a time that is most beneficial for her, and at a moment when she genuinely wants to. She jokes, "In retrospect, I see the point of the mathematics of these exercises now. They make sense. They were invented for a reason, and that reason was not to make my life miserable." 
For the future of Seo Joong International, Pauline looks forward to expanding the scope to building villas with new strategic partners and adopting more automated machines. She admits that it may be time-consuming to gather appropriate human resources for this initiative. However, slowly but surely, Pauline transforms her business into an exemplary enterprise of the 21st century. With her young—and thus unstoppable—drive and energy, Pauline represents a new generation of entrepreneurs who are leading older and more traditional business sectors in South Korea towards the new digital age.