Art and fashion have a fascinating relationship where the audience wears the expressions crafted by the artist. This creates an amazing experience for the audience as they adorn themselves with unique and original masterpieces setting themselves apart from the ordinary.
One maker of such magical experiences is Hong Kong-based Kate Padget-Koh, an artist who creates amazing fashion pieces such as scarves and kimonos by infusing them with her unique designs and expressions. Kate has a successful namesake brand which she sells via her website.
We're quite impressed with her art+fashion business and her amazing designs so we decided to reach out and find out more about her life and business. Here's what Kate had to say.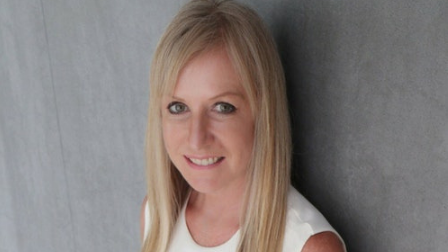 Name: Kate Padget-Koh
Practice: Artist and Designer
How did you stumble upon this fantastic career of artwork and fashion?
I have always loved creativity and beauty. My sister introduced me to two paintings in Tate in London. My life changed forever when I looked at the "Carnation, Lily, Lily, Rose" by John Singer Sargent and "Mr and Mrs Clark and Percy" by David Hockney. I had entered into the beautiful world of creation and love. Both paintings encompass the two worlds of art and fashion.
Who encouraged you the most to pursue your passion?
So many people encouraged me but my main supporters are my husband John, my mother Delia, and my sister Chris. It took a village of encouragement, including so many leaders and coaches. I appreciate and acknowledge everyone.
Tell us a day in the life of Kate.
As I wake up, I meditate. This is an essential practice and is critical for the day ahead. I aim to keep away from an active phone (I switch to flight mode) for the first 90 minutes of my day. Following the meditation, I have a lemon and sea salt water and begin my yoga session. I mentally make it a point to practice gratitude and intention-setting, while I am meditating or doing my yoga. After yoga, I take breakfast, shower and start work. My work includes some form of creative activity where I'm either painting or creating my fashion accessories. Every week, I schedule at least two days of painting and creation, without interruptions. Once I'm done with work, I spend time with my dogs, friends and husband. My life is so blessed and fun, filled with beautiful people.
What has been your greatest challenge in managing your business?
There have been two major challenges, first with creating a viable business from a dream. Second, putting my work out in the public and not being afraid of others' opinion.
As part of Woomentum's thriving network of entrepreneurs, what would you like to learn?
How to connect, collaborate and partner.
Any word of advice for entrepreneurs out there?
Follow your dreams and live your passions. Surround yourself with people who love you and what you do. Constantly give back and encourage others to grow.
Key Takeaways from Kate's Experience
1. With the right support, you can create a business from scratch and follow your dreams. As Kate would say (and we agree with this), surround yourself with people who love and support you — they're the ones that matter.
2. It takes a village of support to get the encouragement needed to start your own venture. And when others help you, express gratitude by giving back and encouraging them to grow as well.
3. Never be afraid of anyone's opinion because what you offer is unique in its own way. Self-doubt would only hold you back in getting your name and business out in the world.
4. Lastly, always have a good digital presence whenever you want to start your own business — whether it's in the World Wide Web, Facebook, Instagram or all three mentioned. Be where your target market is.
Reach out to Kate and get to know more about her creative business!
---
About the Author: A passionate storyteller, Farah Kim believes that words have the power to shape cultures and drive societies towards progressive change. Motivated by her curiosity, she discovers and shares stories that contributes to a better world.
---
Plus! If you want to be featured as an entrepreneur, contact one of our Woomentum hosts. We'd ❤️ to hear from you.
Like this story? Download Woomentum on your mobile phone and take a supportive network of entrepreneurs with you wherever you go!